Prudence Crandall Center for Women, Inc.
New Britain CT
Business #: 203-225-5187
Hotline/Crisis: 203-225-6357

This Center provides support for women who are experiencing domestic violence and sexual assault. They have a hotline (above) and provide services for the women. See the contact us page to email me for a mailing address if you would like to donate.

9/14 I have all but one churches donation recieved. This week I have not been focusing on the blanket drive as I have been in shock as I'm sure all of us in America are. I hope to have final numbers and to make the drop off by the end of this month. Thanks all for your understanding.

10/17 Due to unforseen circumstances I have not been able to upadate the page. We recieved a grand total of 71 blankets some of which were whole bedding sets and at least one whole nursery set with diaper holder and wall hanging. The presentation was at the end of september. I'm so thankful to all who participated in this adventure with me this year. I am looking for next years recipient still so if you have an idea please email me! Thanks again to all who donated. May God Bless You With His Peace.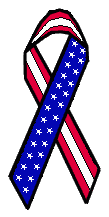 May God Bless the United States of America
May God Bless the families of the victims
May God Bless the President and other leaders